Silicagel: Perlen der Erde
reinigen das Leben
SINCHEM MANUFACTURES SODIUM SILICATE AND SILICA GEL PRODUCTS.
Silica, also known as silicon dioxide, comprises approximately 60% of the Earth's crust.

Silica gel is a highly absorbent material.

The interior of silica is a nano-scale microporous structure that can effectively absorb humidity, water, gas and odors.
Silica gel is widely used as a cat litter and dessicant for food, medicine, cosmetic industries and to protect household goods.

SINCHEM was established in 1993 and Sinchem Europe SAS is created in 2017.
SINCHEM extracts and produces more than 900 tons per day of silica gel and sodium silicate.

SINCHEM employees more than 800 people around the world.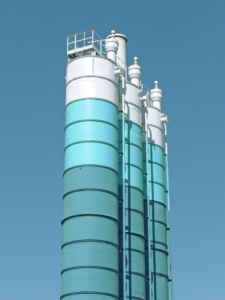 SINCHEM Silica gel cat litter is SAFER
for Humans, Pets and the Environment.
STRONG ABSORPTION
With strong absorption capacity, it can not only absorb pets urine quickly, but also absorb the bad smell of feces effectively. Thus, it can keep the pet's toilet dry, and destroy the production and breeding environment of microorganisms and bacteria, achieving antibacterial status and keeping pets healthy and the air fresh.
GREEN CONCEPT
SINCHEM has always adhered to the green concept of «taking from nature and returning to nature.» The used silica gel can be utilized as fertilizer.
NATURAL PRODUCT
Silica gel is taken from natural quartz sand, mineral components are non-toxic and harmless. It is the only product that has passed the FDA certification to be used in medicine by our USA customers.
SUSTAINABLE DEVELOPMENT
SINCHEM prides itself with environment protection, green and sustainable development, and transmits this concept to employees through action. SINCHEM builds roads, supports education and makes efforts for social progress and contributing to the sustainable development of mankind.
QUALITY CONTROL
SINCHEM owns all the processes of production from the mines to the finished products with total control over quality.
NO HEAVY METALS
Silica gel does not contain heavy metals, like some other mineral litters.
REDUCE WASTE AND SAVE ENERGY
SINCHEM has increased the production efficiency to reduce waste and save energy.
Steam is produced by a low temperature recovery unit, which greatly reduces the amount of Carbon dioxide and we use natural gas not coal.
SINCHEM has invested EUR 13 million in a water treatment center which achieved zero discharge of water by using spatial technology.
| Concepts | 2015 | 2020 |
| --- | --- | --- |
| C0²/Kg of silica gel | 1.61 Kg  or 90 gr/day* | 1.05 Kg or 59 gr/day* |
| Water/Kg of Silica Gel | 16 L | 0 L |
* Normal use for a 4 Kg cat.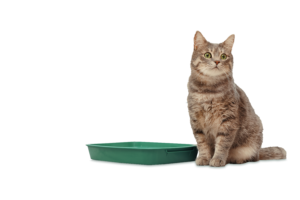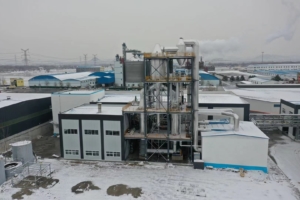 The new plant for the treatment of water is now operational. No waste, the water is recycled all the time.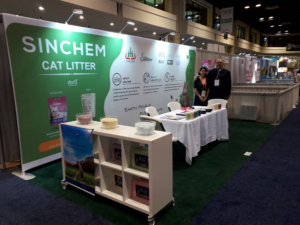 Global Pet Expo 2020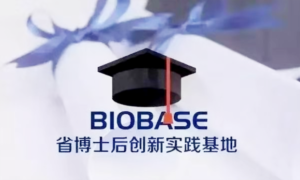 The Department of Human Resources and Social Security of Shandong Province announced the "2019 List of Postdoctoral Innovation Practice Bases in Shandong Province", becoming the only provincial postdoctoral innovation practice base established in Tengzhou this year.
The post-doctoral innovation practice base in Shandong Province refers to a work platform that does not have a post-doctoral scientific research mobile station and workstation, and is determined to rely on the post-doctoral scientific research mobile station to recruit post-doctoral researchers to carry out technical innovation practice activities. Experts organized by the Provincial Department of Human Resources and Social Security will conduct demonstrations and appraisal of the units that have been identified as bases, determine the units that set up the bases, and issue announcements and licenses. The post-doctoral innovation practice base can help to bring into play the advantages of scientific and technological research and development, talent innovation, and achievement transformation of the expert team, improve the transformation efficiency of scientific and technological achievements, and enhance the core competitiveness and brand value of enterprises.
SINCHEM makes use of the talent and technology advantages of the post-doctoral innovation practice base, continuously increase scientific and technological innovation, cultivate high-level innovative young talents, and provide a broader platform support for senior talents to promote the innovation and the development of the enterprise.
NEUE FABRIKEN
SINCERE Pet Products
Pflanzliche Katzenstreu. Produktionskapazität: 30 000 Tonnen pro Jahr. 50 Mitarbeiter. 48 000 m².
AUTOMATISCHES LAGER
Kapazität: 150 Behälter.