SIS-MICRO®

      
MICRONIZED SILICA
Micronized silica is synthetic, amorphous, porous and acidic base silica powder whose size ranges from 2 microns up to 20 microns. It is used as a matting agent and anti-blocking agent for plastics.
Micronized silica products are manufactured to exacting consistency, purity and quality standards.
Pore Volume:
o.4 to 2.5 cc/g
Surface Area:
200 to 800 M2/g
Oil Absorption:
90 to 400 cc/100g
      

SIBEER®

       
STABILIZER FOR BEER
The silica gel can prolong beer storage period by 180-240 days and keep beer from being cold turbidity. It does not affect the beer foam or taste. It is proved by practice that it is the safest beer stabilizer generally recognized by beer industry all over the world.
      

SIS-CX®

       
CHROMATOGRAPHY SILICA GEL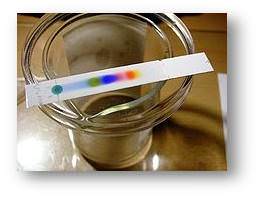 COLUMN
It is the main chromatographic technique used to separate and refine the industrial material. It is mainly used to separate and refine traditional Chinese herbal medicine, synthetic chemicals and bio-active substances to get high purity substances by absorption.
THIN LAYER
It is widely applied to identify and to separate the main ingredients of medicine, pesticides, Chinese herbal medicine, food, chemical products and to clean the impurities from them.
SILICA GEL
DESICCANT USE
DEHUMIDIFYING
AGENT
ADSORBENT
ABSORBENT
INDUSTRIAL
PROCESS
SIZES

BEAD
0.5 to 1.5 mm
1 to 3 mm
2 to 4 mm
3 to 5 mm
GRANULAR
0.2 to 1.0 mm
< 0.3 mm
0.5 to 1.5 mm
0.7 to 14 mm
1 to 3 mm
1 to 6 mm
COLORS

Transparent glass
Blue and Orange